Amylose and amylopectin, the two families of homopolysaccharides constituting starch, during their biosynthesis within vegetable cells, are deposited in highly organized particles called granules.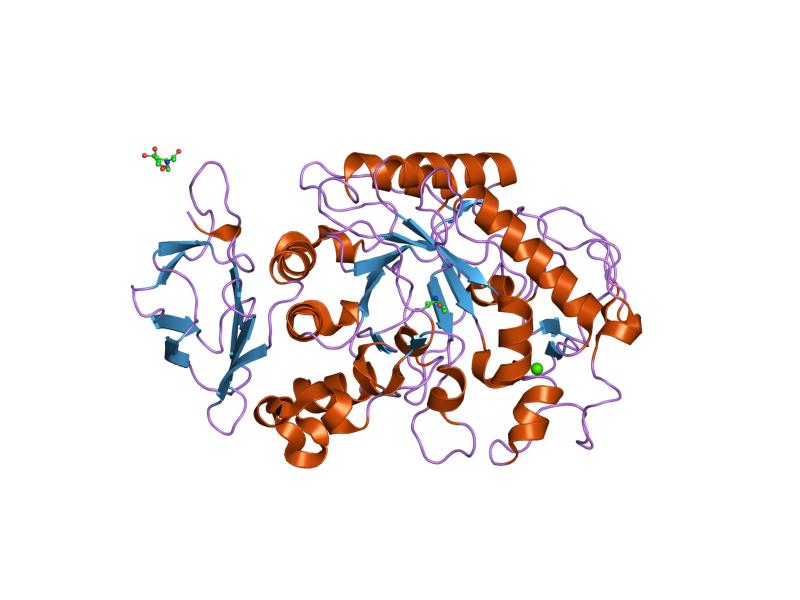 Granules have a partially crystalline structure and diameter ranging from 3 to 300 µm.
The access of the alpha-amylase (EC 3.2.1.1), the enzyme that catalyzes the breakdown of amylose and amylopectin into maltose, maltotriose, and alpha-dextrins or alpha-limit dextrins, to carbohydrates making up granules varies as a function of:
amylose-amylopectin ratio;
temperature and packaging of amylose and amylopectin;
granules-associated proteins;
presence of fibers.
Amylose-amylopectin ratio
Starch for foodstuff use is obtained from various sources, the most important of which are corn (normal, waxy or high amylose content), potatoes, rice, tapioca and wheat.
Depending on botanical origin, molecular weight, degree of branching, and amylose-amylopectin ratio will vary.
Generally, there is 20-30% amylose and 70-80% amylopectin, even if there are starches with high amylose or amylopectin content (e.g. waxy corn). These differences justify the existence of starches with different chemical-physical characteristics and, to a certain extent, different digestibility.
corn: 24% amylose, 76% amylopectin;
waxy corn: 0,8% amylose, 99.2% amylopectin;
Hylon VII corn: 70% amylose, 30% amylopectin;
potatoes: 20% amylose, 80% amylopectin;
rice: 18.5 amylose, 81.5% amylopectin;
tapioca: 16.7% amylose, 83.3% amylopectin;
wheat: 25% amylose, 75% amylopectin.
Temperature and packaging of amylose and amylopectin
The chains of amylose, and to a lesser extent ramifications of amylopectin, thanks to the formation of hydrogen bonds with neighboring molecules and within the same molecules, have the tendency to aggregate. For this reason, pure amylose and amylopectin are poorly soluble in water at below 55 °C (131°F), and are more resistant to alpha-amylase action (resistant starch).
However, in aqueous solution, these granules hydrate increasing in volume of about 10%.
Above 55°C (131°F), the partially crystalline structure is lost, granules absorb further water, swell and pass to a disorganized structure, that is, starch gelatinization occurs, by which starch assumes an amorphous structure more easily attachable by alpha-amylase.
Granules-associated proteins
In granules, starch is present in association with proteins, many of which are hydrophobic, that means with low affinity for water. This association have the effect to hinder the interaction, in the intestinal lumen, between alpha-amylase, a polar protein, and the carbohydrates making up starch granules.
The physical processes to which cereals undergo before being eaten, such as milling or heating for several minutes, change the relationship between starch and the associated proteins, making it more available to α-amylase action.
Fibers
Alpha-amylase activity may also be hindered by the presence of nondigestible polysaccharides, the fibers: cellulose, hemicellulose and pectin.
Conclusions
The presence of inhibitors, of both chemical and physical type, hinders starch digestion, even when pancreatic α-amylase secretion is normal. This means that a part of starch, ranging from 1% to 10%, may escape the action of the enzyme, being then metabolized by colonic bacteria.
Refined starch is instead hydrolyzed efficiently, even when there is an exocrine pancreatic insufficiency (EPI), condition in which alpha-amylase concentration in gut lumen may be reduced to 10% of the normal.
References
Belitz .H.-D., Grosch W., Schieberle P. "Food Chemistry" 4th ed. Springer, 2009
Bender D.A. "Benders' Dictionary of Nutrition and Food Technology". 8th Edition. Woodhead Publishing. Oxford, 2006
Osorio-Dıaz P., Bello-Perez L.A., Agama-Acevedo E., Vargas-Torres A., Tovar J., Paredes-Lopez O. In vitro digestibility and resistant starch content of some industrialized commercial beans (Phaseolus vulgaris L.). Food Chem 2002;78:333-7 doi:10.1016/S0308-8146(02)00117-6
Stipanuk M.H.. "Biochemical and physiological aspects of human nutrition" W.B. Saunders Company-An imprint of Elsevier Science, 2012